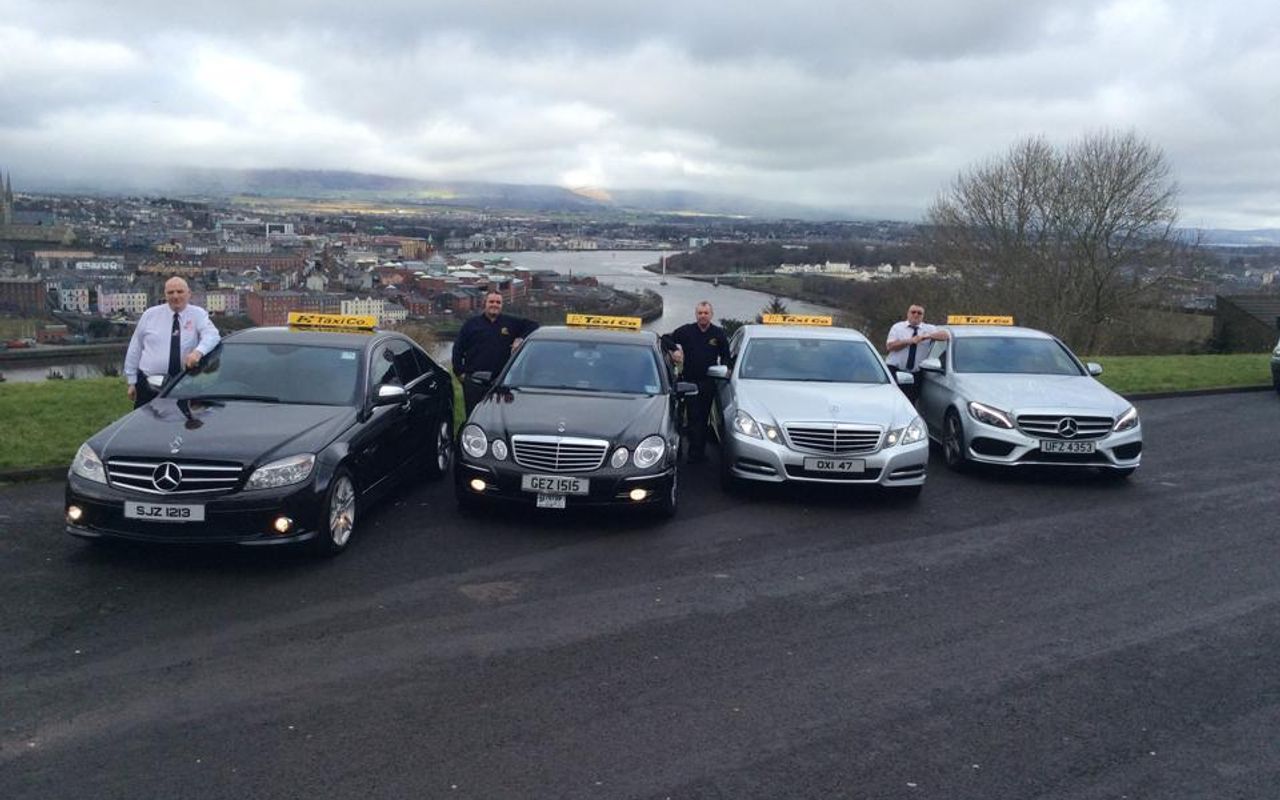 Taxis in Derry
Taxis
City Cabs
Taxis
Cabs
Tours
Executive Service
City Cabs have become one of the very first WorldHost recognised businesses in Northern Ireland and are committed to excellent customer service.
Taxis
The Taxi Co.
Taxis
Cabs
Tours
Executive Service
The Taxi Co. was established with the aim of bringing together the town's most well established taxi services under one umbrella.
Taxis
Foyle Taxis
Taxis
Cabs
Tours
Executive Service
Foyle Taxis are proud members of Visit Derry, the City's Tourist Information Centre which is located very close to the company's city centre base on banks of the River Foyle.
Book Now
For guaranteed best rates, accurate availability, and great flexibility, head over to our booking page and book with us directly. Sign up to our newsletter today for instant loyalty discounts and special offers for your stay.
Check Availability