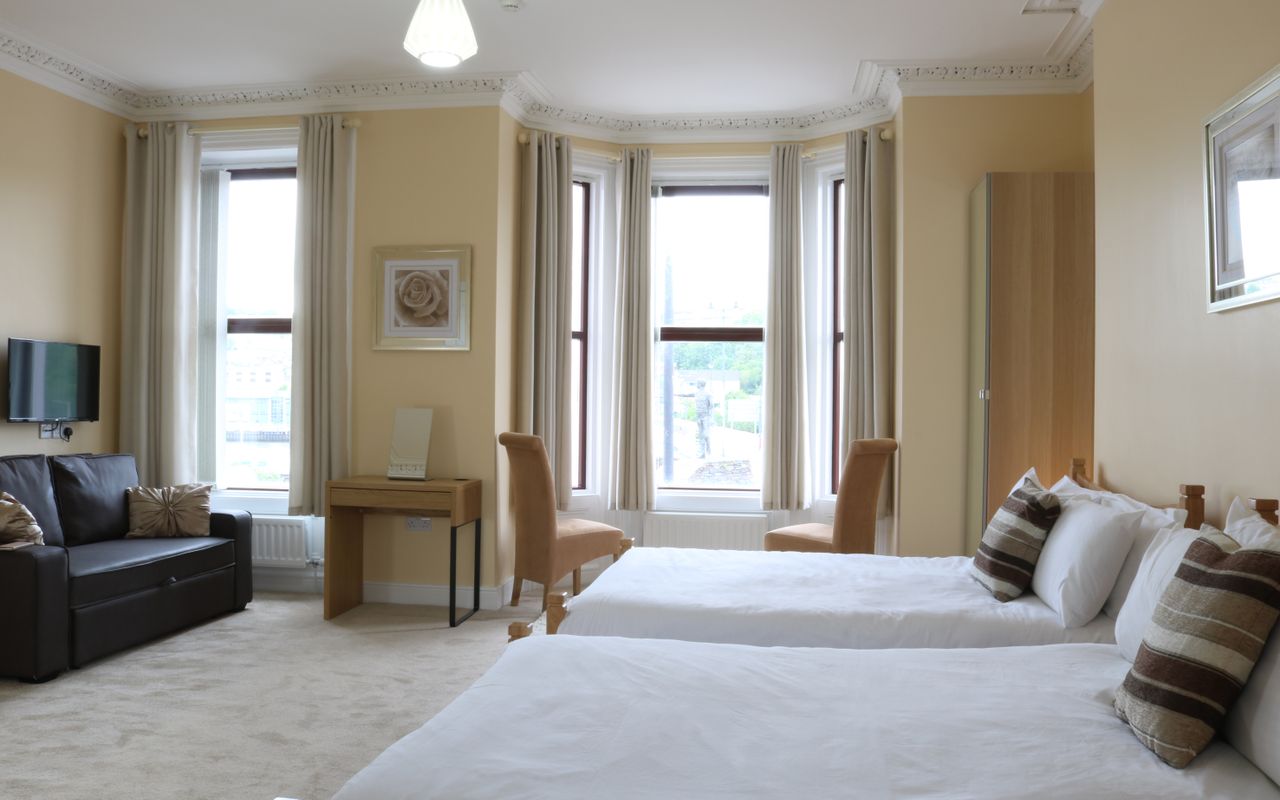 Welcome
Bridge B&B - An award winning bed & breakfast in the heart of Derry / Londonderry
Bridge B&B Welcomes You
Built in 1820, the stunning Bridge B&B offers unrivalled views across the city of Derry/Londonderry. Situated within a two minute stroll of Derry's historic walls and all of Derry's main attractions (as well as both the rail and bus stations), this award winning B&B is privately owned and run by Ursula Walsh and her family. Ursula is Derry born and bred and offers her guests an authentic local experience in a warm and comfortable family atmosphere – her skill at creating a welcoming home-from-home for her guests was recently recognised at the prestigious Eviivo Awards in London where the Bridge B&B won Hidden Gem of Northern Ireland.
Affordable luxury was the brief when the Walsh family began the extensive renovations to the B&B that preserved all of the buildings beautiful original features, whilst modernising all electrical, plumbing and heating systems to ensure a comfortable stay for guests. Each room has also been fitted with high-speed WiFi with incredible signal strength which guests can access at no extra charge. There's a range of charming rooms to choose from, with options suitable for lone travellers, couples, families, and larger groups. Most rooms are en suite (those that aren't have access to stunning shared bath and shower rooms) and all showers are high pressure.
After a great night's sleep you'll be ready to tuck into your complementary cooked Irish breakfast. Breakfasts are prepared to order every morning by our resident chef, using the freshest and best locally sourced ingredients available. We look forward to seeing you soon!
View Rooms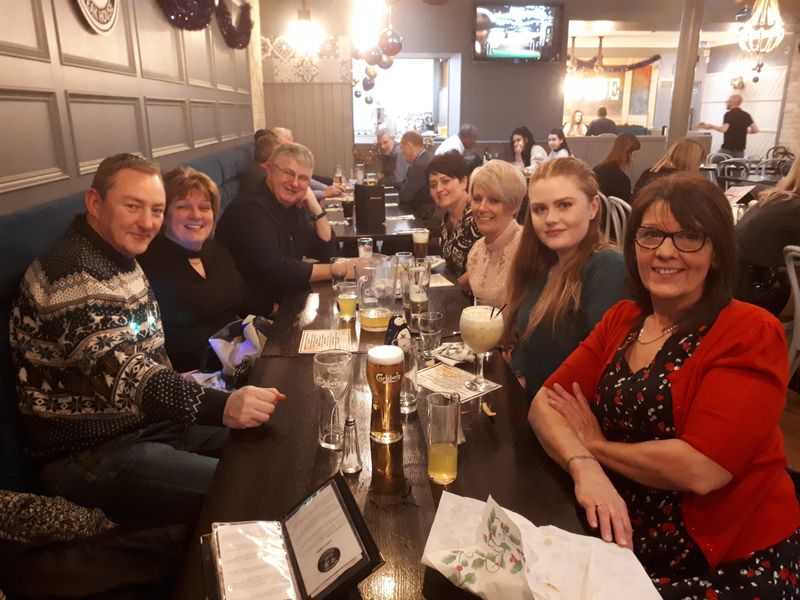 Meet Your Hosts
The Bridge B&B is run by Ursula Walsh and her family, assisted by an experienced and hardworking team. Ursula has run self-catering accommodation in Derry for over 15 years, and her move in to the bed and breakfast sector has given her the chance to use her knowledge and experience, and to exercise her warm and friendly hosting skills. Every member of the Bridge B&B team has been handpicked by Ursula, and she makes sure that her high standards are shared by her staff and carried into every area of the business and your stay with us.
About Us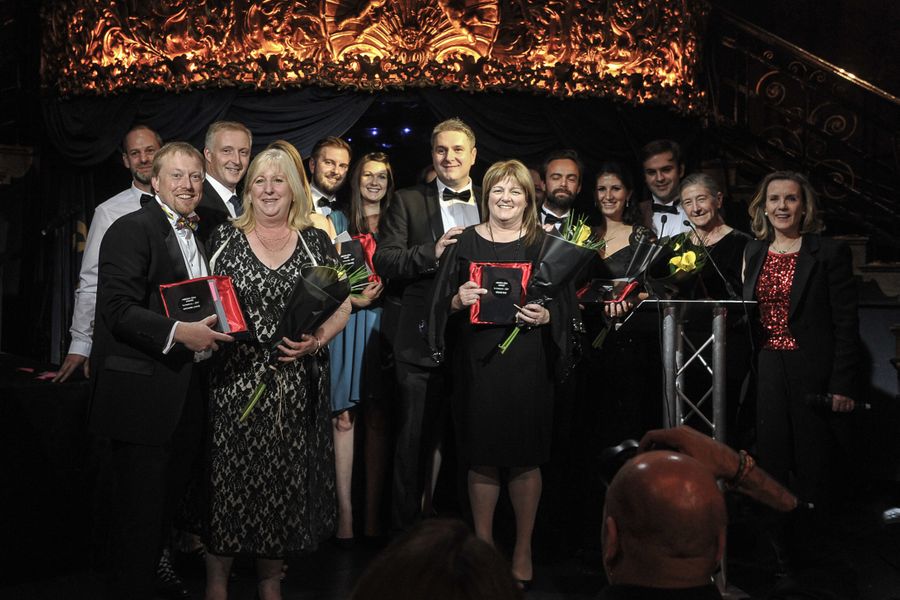 Awards
Since we opened in 2016 we have been extremely proud of the many positive reviews we have received from our guests, and the numerous excellent ratings and awards this has led to. We've achieved Superhost status on Airbnb, we're rated 5/5 on TripAdvisor, and have an average rating of 9.3/10 on Booking.com. Within our first year of trading we were thrilled to gain international recognition at the Eviivo awards where Ursula was shortlisted out of 12,000 European-wide entrants for the Outstanding Host award, and where we won Hidden Gem Northern Ireland 2017. Our aim is to maintain our incredibly high standards and keep earning every word of praise our wonderful guests give us in their reviews.
View Awards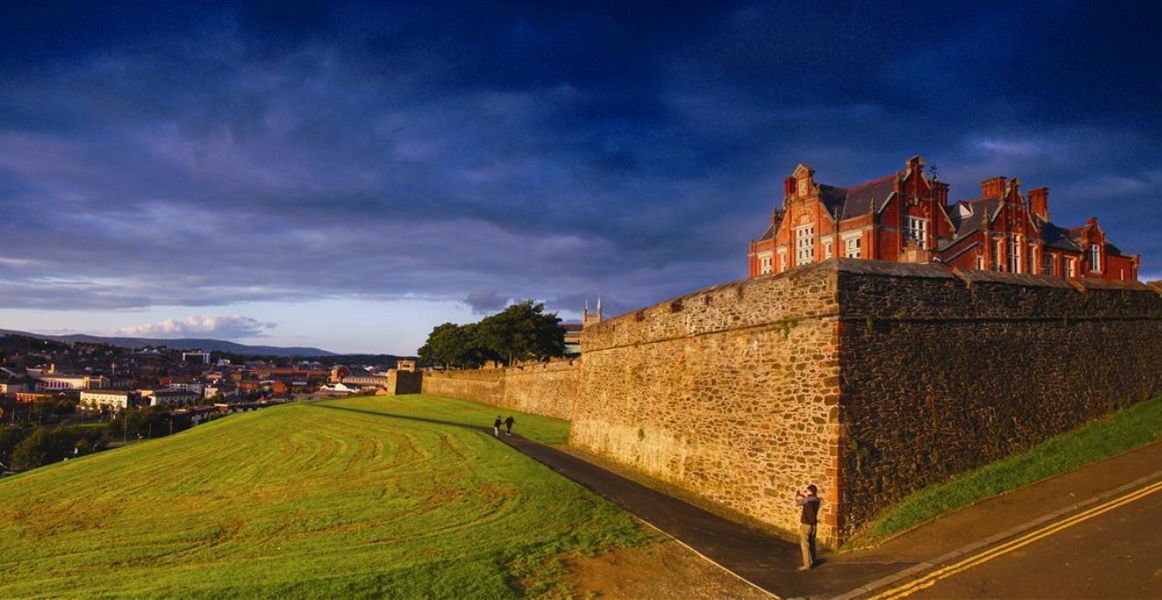 Things To Do
Derry is a brilliant city to visit in its own right, steeped in history, surrounded by stunning country in which to walk and hike, and spoilt for choice when it comes to pubs, live music, delicious places to eat, and gorgeous places to shop for local crafts as well as the latest fashions. But it's also a fantastic place to base yourself if you are planning on exploring our beautiful county and places further afield like the Giants Causeway or the rolling hills of Donegal. Well connected by road and public transport, Derry makes a wonderful gateway to our beautiful country.
Find Out More
Best Rate Guarantee
Book directly with us to get the lowest available rates and take advantage of the promotions on our website.
Book Now
For guaranteed best rates, accurate availability, and great flexibility, head over to our booking page and book with us directly. Sign up to our newsletter today for instant loyalty discounts and special offers for your stay.
Check Availability