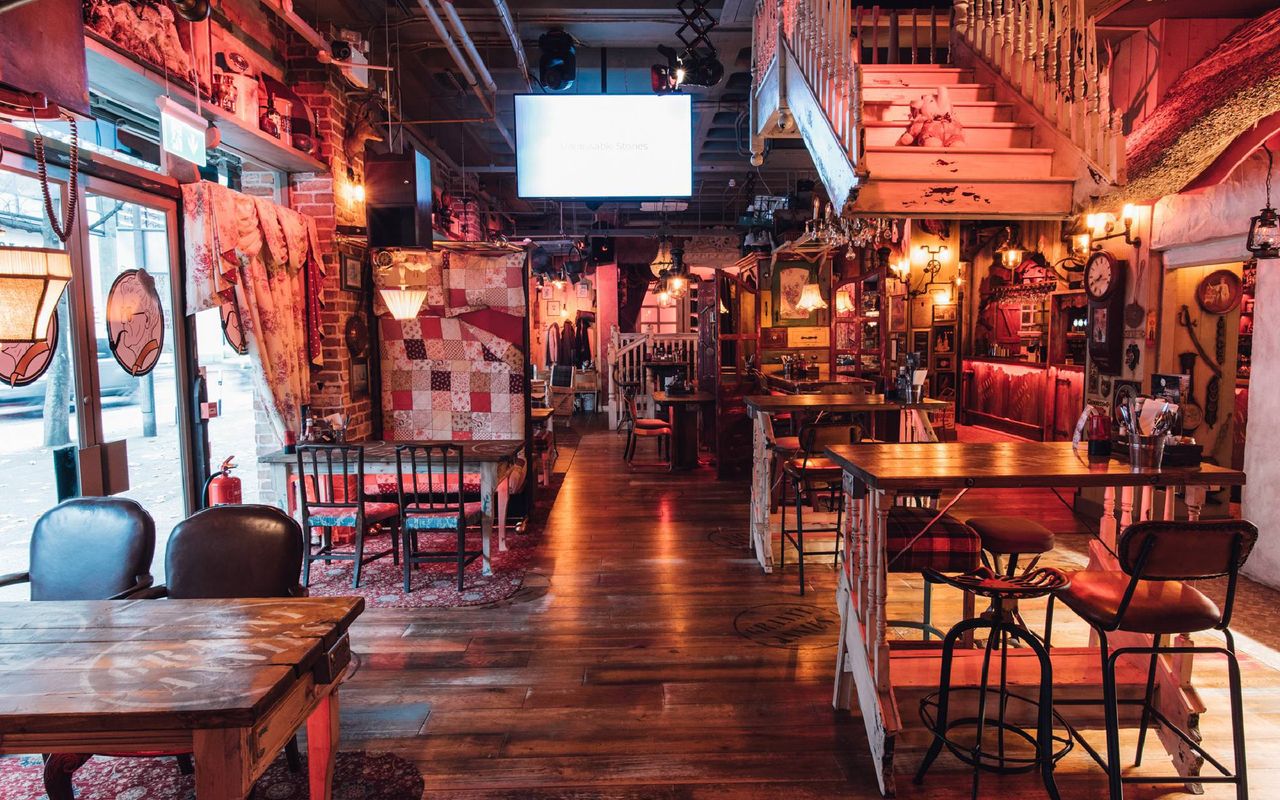 Nightlife in Derry
Nightlife
Blackbird
A newly established free house offering a generous range of the finest brews from Derry, Northern Ireland and beyond.
Nightlife
The Bentley Bar
Wine Bar
Gin Bar
Beer Garden
Food
Entertainment
The Bentley Bar overlooks the historic walls of Derry city centre and is a fantastic venue for entertainment, food and the perfect pint of Guinness. The Bentley Complex has a choice of 6 bars, Beer Garden, Steakhouse and now an exclusive gin bar all within its trendy and traditional surroundings.
Nightlife
Brickwork Lounge
Exquisite and indulgent cocktail menu, fabulous beers, wine and spirits, fantastic live music and DJs, Brickwork Lounge is quickly becoming a firm favourite within the Walled City of Derry.
Nightlife
Granny Annie's
Drinks
Food
Entertainment
Live Music
Granny Annie's is situated in the centre of Waterloo Street. One of Londonderry's newest bars spanning over 2 floors with the quirkiness of your grannies house and we have something for everyone's taste. Live music downstairs 7 nights a week with a disco sports bar upstairs. Great staff, spectacular decor, wonderful selection of beers and cocktails and top craic guaranteed.
Nightlife
Peadar O'Donnell's & Gweedore Bar
Drinks
Live Music
Friendly Atmostphere
Irish Bar
Peadar O'Donnell's is famous for its live traditional music nightly, friendly atmosphere, grocer pub decor and flag collection. The Gweedore is a live bands venue. They are adjoining bars providing traditional and contemporary music every night in a distinctly Irish setting.
Nightlife
River Inn
The River Inn is Derry's oldest sited bar, established in 1684, with its history stretching back to before the siege. At the time it fulfilled the three requirements to obtain an Inn's licence; namely permission to sell punch, provide accommodation and to stable horses.
Book Now
For guaranteed best rates, accurate availability, and great flexibility, head over to our booking page and book with us directly. Sign up to our newsletter today for instant loyalty discounts and special offers for your stay.
Check Availability