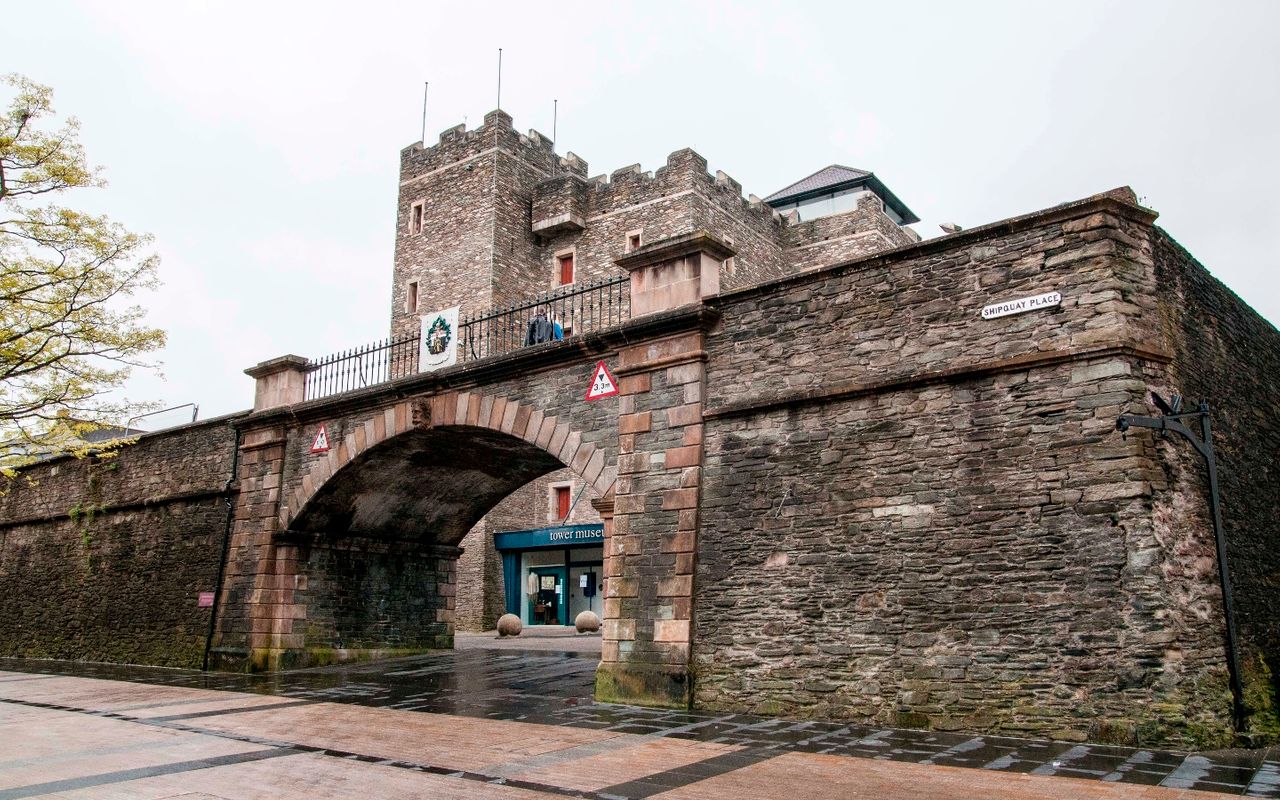 Museums in Derry
Museums
The Siege Museum
The new Siege Museum and Exhibition is a permanent display of the history of the Siege of Londonderry and of the Associated Clubs of the Apprentice Boys of Derry, including artefacts, video and interactive media. Visitors on group bookings or guided tours will also have the added attraction of being able to view one of the finest collections of meeting rooms used by the 'Loyal Orders'.
Museums
Museum of Free Derry
The Museum of Free Derry opened in 2007 in order to tell the story of what happened in the city during the period 1968 – 1972, popularly known as 'Free Derry', and including the civil rights era, Battle of the Bogside, Internment, Bloody Sunday and Operation Motorman.
Museums
The Tower Museum
The Tower Museum is a museum on local history in Derry. The museum is located within a historic tower just inside the city walls. It is packed with superb exhibits, including artifacts recovered from Spanish Armada ships which perished quite nearby off Donegal and the Causeway coast in 1588.
Museums
Saint Columb's Cathedral
St Columbs cathedral is Derrys oldest building, dating back from 1633. It's the city's main Church of Ireland centre of worship, and has some quite remarkable historic exhibits on display for visitors, all welcome.
Book Now
For guaranteed best rates, accurate availability, and great flexibility, head over to our booking page and book with us directly. Sign up to our newsletter today for instant loyalty discounts and special offers for your stay.
Check Availability