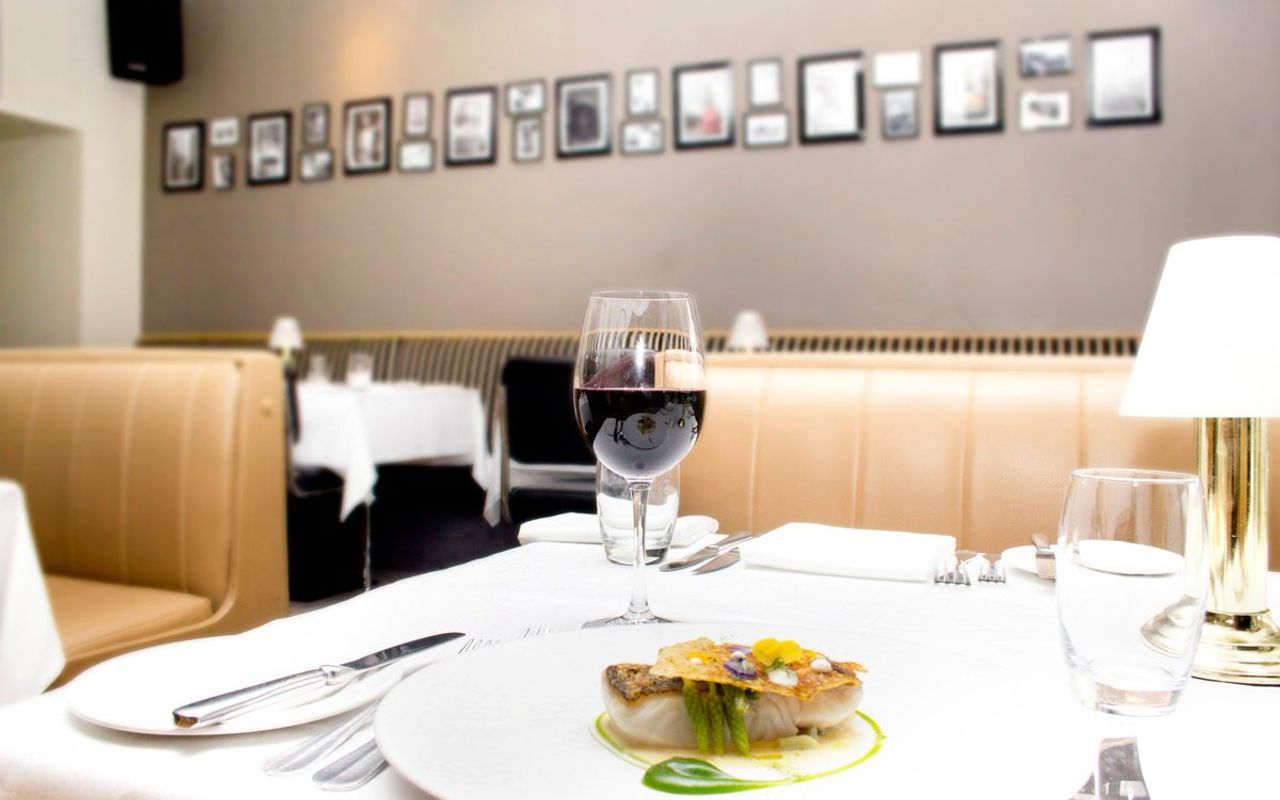 Dining in Derry
Dining
Bentley Steak & Wine Bar
Bar
Steakhouse
Wine Bar
Gin Bar
Beer Garden
Bentley Bar is situated by Ferryquay Gate, in the heart of a shopper's paradise and close to most of the city's historical sights. This locally owned business is renowned for its relaxed and ambient atmosphere and it is famous for its fabulous food and weekly entertainment. With a new wine bar, a cosy traditional Irish snug bar and a top notch function room, everything is under one roof at the Bentley.
Dining
Brickwork
Restaurant
Bar
Wine Bar
Gin Bar
Modern
Youthful, vibrant, amazing, and fun are just some of the words that have been used to describe Brickwork. Delicious, innovative dishes, fantastic drinks and warm, friendly, relaxed atmosphere, Brickwork is a choice for great food, great drinks and a great time in the heart of the Walled City.
Dining
Sooty Olive
This restaurant is nestled in the heart of Spencer Road in the Waterside area of the city, with an atmosphere that is both intimate and buzzing. Within the first year of opening The Sooty Olive was awarded the highly coveted McKenna Award. Catering for large parties is also available.
Dining
Brown's
Restaurant
Champagne Lounge
Browns has gained a reputation for excellent food, genuine hospitality and unpretentious service. Named Best Restaurant in County Londonderry for the eighth consecutive year in 2017, the twice named Best Restaurant in Ulster has also been awarded Best Food Tourism Experience 2017 by Tourism Northern Ireland.
Dining
MamaMasala
Restaurant
Bar
Indian
Italian
The North West Frontier comes alive at this authentic, award-winning restaurant making it an excellent dining destination in Derry. A common feature on the itinerary of many Derry visitors, MamaMasala recreates the charm of the traditional clay oven or tandoor with its delicious menu of succulent tandoor-cooked kebabs, curries and breads.
Book Now
For guaranteed best rates, accurate availability, and great flexibility, head over to our booking page and book with us directly. Sign up to our newsletter today for instant loyalty discounts and special offers for your stay.
Check Availability